---
The SFC Province has recently held a series of meetings starting with the annual gathering of Formators in Asia (October 17 -18). Then followed the Assembly of Local Superiors in Tagaytay, Philippines (October 21 – 22). The highlight was the presentation of the Local Missionary Project of each community.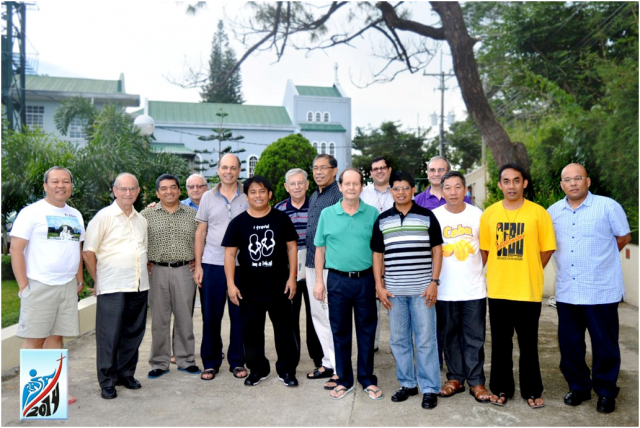 On October 10, the Ordination of the Indonesian Antonius Faot and Fransiskus Yangminta took place in Flores, together with 4 other Diocesan candidates. It was a very festive occasion enriched by the local Mangaray cultural expression.


2014 First Religious Professions, Perpetual Professions, Ordinations
--------------------------------------------------
April 8, 2014 - First Religious Profession in Cebu,  Philippines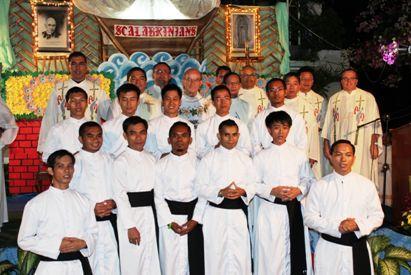 Fathers attending the 46th Provincial Assembly for 2014 held for the first time in Taiwan, Beatitude Mountain, Shanlin District, Kaohsiung. 
Archbishop Peter Liu, of Kaohsiung, in the photo.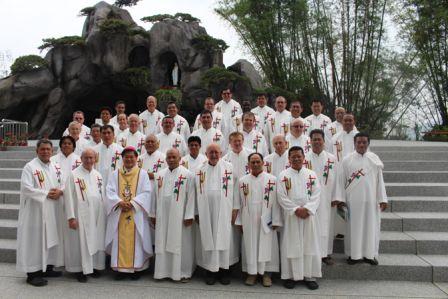 2014... Congratulations to Fr Giuseppe Visentin who is celebrating his 60th Anniversary of Ordination, to Fr Domenic Ceresoli who is celebrating his 50th Anniversary of Ordination and to Fr Maurizio Pettena' who is celebrating his 25th Anniversary of Ordination!

PONTIFICAL COUNCIL FOR THE PASTORAL CARE FOR MIGRANTS AND ITINERANT PEOPLE
Sea Sunday Message (13th July 2014)